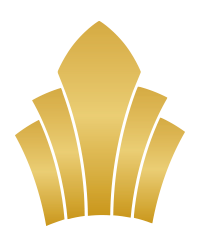 Restaurant tillikka - tampere
Restaurant tillikka
Tillikka is one of Tampere's most traditional restaurants in the Tammerkoski national landscape. Tillikka plays a large part in the history of food and beverage culture in Tampere.

Culture and cultural personalities have also always been a big part of Tillikka, and many parties as well as spontaneous and planned musicianship gigs have been seen in Tillikka. There have been restaurant operations on Tillikka's premises since 1912, and the name Tillikka dates back more than 50 years.

Please check out our menu at the bottom of this page!
OPENING HOURS
Restaurant Tillikka
sun-tue: closed
wed-thu: 16-23
fri: 12-04
sat: 12-04
Kitchen till 22


Pub Korvatillikka
We open every day 11 o'clock.
ADDRESS
Restaurant Tillikka
Hämeenkatu 14
33100 Tampere, Finland
Google Maps
tel: +358 50 3090 161
email: varaukset@tillikka.fi

Tampere's most legendary pub Korvatillikka serves on the stone foundation of the Theater House along Hämeenkatu. Authentic Tampere pub atmosphere from morning to late evening. This is a local attraction.

Located on the ground floor of Tillikka, Klubimies comprises a cozy view bar and a summer terrace with stunning views of Tammerkoski. 
Creamy salmon soup (L) small 12€/large 19€
Archipelago bread and butter.
Garlic esgargots gratinated with blue cheese (L) 13€
Fried ciabatta.
Stir-fry (L, G) 18€
Local sausage, crispy bacon, onion, potatoes, fried egg. Also available as creamy +2€)
Pepper steak (L, G) 36€
Domestic coal grilled beef tenderloin, oven potato wedges, fried vegetables and pepper sauce.
Duck breast(L, G) 27€
Duck breat fillet 180g, fried potatoes, kale, red wine sauce with
cranberries and fried vegetables.
Sautéed reindeer (L, G) 24€
Beer marinated reindeer, mashed potatoes lingonberries and pickles.
Surf 'n Turf (L) 25€
Coal grilled beef flank steak 120g, tiger prawns, grilled pineapple slice, ranch dressing, crispy bacon, roots chips and coleslaw.
Herring steaks (L) 20€
Mashed potatoes, leak and melted butter.
Cloudberry pannacotta (VL, G) 11€
Vanilla and blueberries.
Ice cream / Sorbet 6€
L=lactose-free | VL=low-lactose | G=gluten-free